Cutting edge technology, tremendous applicability, or sheer brilliance of design; a mirror TV has it all. A mirror television is not only an elegant piece of technology that enhances your viewing experience but is also indistinguishable from a framed mirror when off, therefore offering multiple functionalities in a single design. Nowadays, home automation systems in India incorporate mirror television to inject balance and symmetry into the existing room decor, therefore allowing you to integrate TV in a space that usually doesn't have one.
Easy Customizations on Offer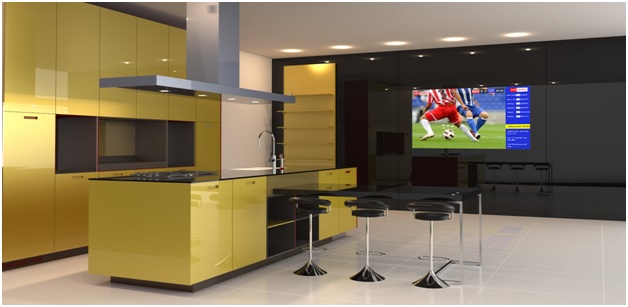 Mirror TV come with a variety of unique design configuration options including display size, framing, mirror size, and technology upgrades. You can also opt for a number of versatile entertainment solutions to go with the setup, which make mirror TV an ideal accessory for areas such as bathrooms, spas, gyms, and pool areas. These world class TV screens in India feature anti-reflective double sided toughened glass and are completely sealed from water jets and dust ingress, so that you have nothing to worry about.
Display Beyond Traditional to Engage Your Senses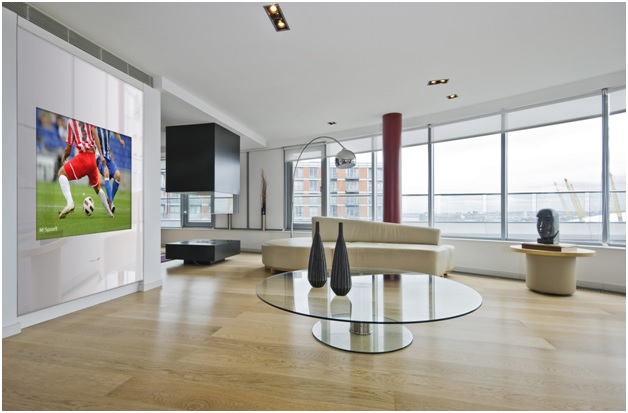 Leading manufacturers of mirror TV screens in the world such as Blumont and Videotree focus on creating the perfect viewing experience for the users. Therefore, the finest mirror TV models in the world, usually feature dielectric glass along with heat sink fins running around the edge of the frame to deliver engaging high definition display together with impeccable contrast ratio when the TV is on, and a clear reflection when it is off. With a sleek frame to complete the look of the mirror TV, you will always have the perfect focal point to suit your decor.
Specialized Electronics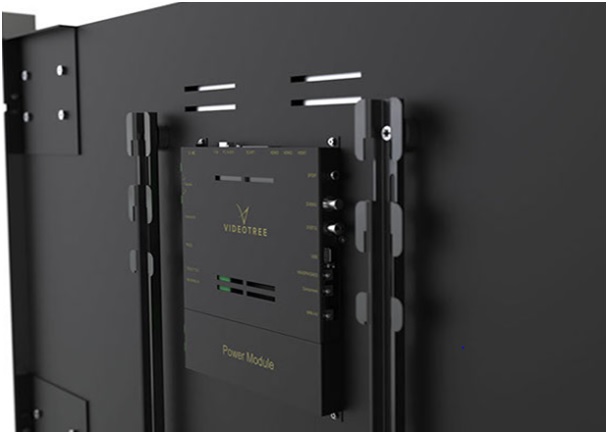 Unlike most TVs, mirror TV are engineered with specialized electronics using cutting edge technology to ensure better cord concealment and thinner design profile. Mirror TV feature an anticipatory cable management with inputs and outputs facing upwards instead of straight back as in the case of regular television models. In addition, these TV screens are manufactured using industrial grade panels to deliver the highest quality image that will last. Specialized electronics such as a reverse infrared port, full control and audio output along with multiple HDMI ports are usually standard on a mirror TV.
Design to Suit Every Space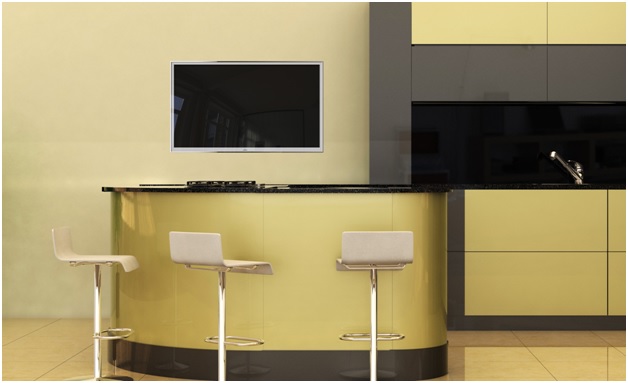 Be it your living room or bathroom, you can always go for a customized mirror TV unit to compliment your existing decor needs. These TV screens can either be recessed into a wall or surface-mounted to deliver a sleek appearance and flush finish. You can also opt for a variety of customizable frames to complete the look of the unit as some quaint mirror, or go without one to design a minimalistic television cum mirror assembly.
Having a mirror TV screen in your luxury home provides an additional versatility to the space along with the flexibility of displaying content elegantly, without digressing much from the existing decor. World class mirror TV screens in India are nothing less than a sensational piece of functional art that are handcrafted using a wide variety of finishes, highest quality mirror materials, and frame styles. While installing them is surprisingly easy, you can be sure of their functional integrity being intact even in extreme environments such as those of spas, gyms, and bathrooms, unlike traditional flat screen televisions.